Ceiling Fans In Perth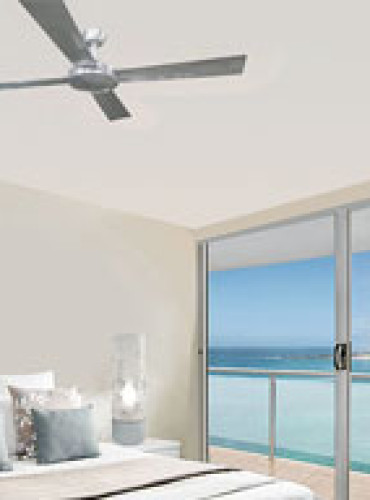 During the summer, it is very much necessary that you maintain a cool air circulation in your home. It is common to see ceiling fans in Peth homes because they've proven to be an excellent means of getting a wonderful air circulation throughout the rooms they are set up in. At Fans City, we have been manufacturing some of the most beautiful and innovative ceiling fans in Perth. If you are looking for a reliable and authorised dealer, then look no further, because we offer a wide range of exemplary ceiling fans that come in a variety of colours, patterns and designs.
Install an Outdoor Ceiling Fan in Your Patio Today
At Fans City, we understand how important it is to have an outdoor ceiling fan installed for your home. You definitely cannot do without an outdoor fan in your patio, especially during the summer months. However, while functionality is the most important aspect of a fan, style shouldn't go unnoticed. That is the reason why we have been manufacturing designer fans that have both utility and beauty. When set up in your home, they can get the job done while looking beautiful and elegant.
Shop for Ceilings Fans with Us Today
Whether you own a restaurant, a café, or a bar, we can offer you an innovative and stylish range of ceiling fans that are made from acrylic, teak wood or metal blade. With us, you can get the most cost-effective and pocket-friendly deals.
Browse through our website and have a look at our ceiling fans with LED lights. If you're looking for a ceiling fan in Perth, call us on 1300 187 349 or fill out our contact form. We are committed to providing you the best deals for your investment.