Ceiling Fans In Melbourne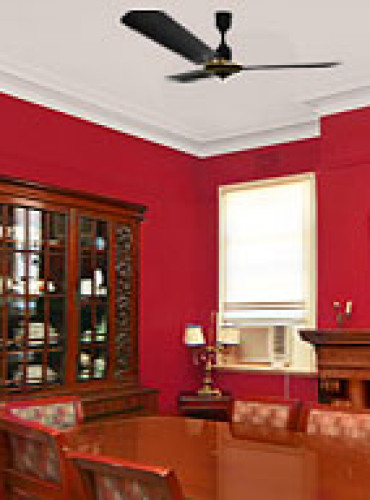 Free shipping to Melbourne & entire Victoria from our Sydney office on all orders over $200.
For over a century, people have used fans to feel more comfortable during hot days. If you own an old and vintage mansion or you are planning to renovate or decorate your existing home in a traditional Victorian style, then come to Fans City. We offer a wide range of fans in Melbourne including pedestal fans and desk fans as well as designer and antique ceiling fans. Our array of fans can be purchased as per your needs and requirements.
Buy Ceiling Fans with LED Lights for a Victorian Style Living Room in Melbourne
Are you planning to fix a fan in your patio or yard, or in the sitting area near your garden? Then you can buy an outdoor fan from our unending range of fans. You simply have to browse through our collection of modern contemporary style ceiling fan with led light or traditional vintage style fans, and get the best one depending on your needs and requirements.
Free Deliveries of Ceiling Fans to Melbourne and Victoria
Fans city is a popular fan shop that delivers free to your door in Melbourne or anywhere in Victoria. We have a staff of professionally and skilfully talented employees who can help you choose the right type of fans that can best suit your budget and your needs. Our fans are also ideal for food outlets. Whether you own a restaurant that serves traditional food or one that serves authentic continental cuisines, you will definitely require a wall fan.
Visit our online store and you can take a look at our array of modern and contemporary fans in Melbourne, which are also designed specifically for bars, cafés, restaurants and food joints. Our staff will be more than happy to serve you with the finest range of services as well as get it coloured to match the interiors of your home.